News:
...........................
New album and Melbourne launch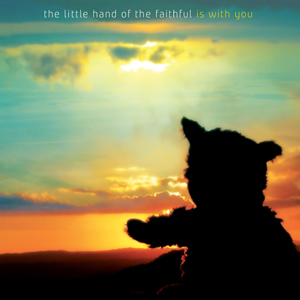 On a sabbatical from trail blazing post / industrialists Scattered Order, Mitchell Jones has adopted the name "the little hand of the faithful". The debut release "is with you" is an album of instrumental tracks with messed up guitars, odd beats, synths, found sounds and samples, which combines to form a foreboding and urgent atmosphere. Sometimes this intensity is balanced by a haunting melancholia, with always a tiny glimmer of hope poking its head over the parapet.
Vinyl LP and download available via Psychic Hysteria at Bandcamp
Release date - August 17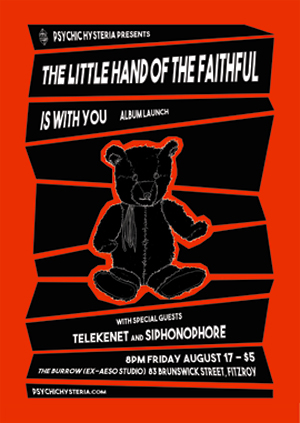 is with you's Melbourne launch date is set for Friday August 17, with a celebration that night at The Burrow (previously Aeso Studio) featuring the little hand of the faithful in duo mode, and very special guests Telekenet (Peter Bramley) and Siphonophore (Evan Carr).
...........................

Scattered Order on Facebook
Scattered Order on bandcamp
Welcome to the Institute of Prat Culture
.... built as a sort of reference point for information about Scattered Order, a noise making band from Sydney, Australia, who began their post punk assault on listeners in 1979. Delve into the musical footnotes, relive the heady days of youth before tinnitus set in, or just laugh at the pictures...

A lugholes epic
The whole nail-biting saga is recounted in HISTORY

Noodlers and twiddlers
For detail on Scattered Order's family tree, see PERSONNEL

Wordy pictures
Not the prettiest band, so there's handbills as well, in the SCRAPBOOK