News:
Sydney live shows
Scattered Order are playing 2 Sydney shows to round off the year. First up is the Sydney launch of PRANG at the MoshPit Bar King St Erskineville on Saturday 16th Sept with Terrificus and Automating who are travelling up from Melbourne. Live visuals by LIVING SCIENCE Dept. This will be huge.
The last show for the year will be Fleshamorphosis at the Lady Hampshire Camperdown on Saturday 30th Sept supporting Idiom Flesh and with DJ Berlin Dancing Bear for the Sydney Fringe Festival. This will be an immersive audio visual experience.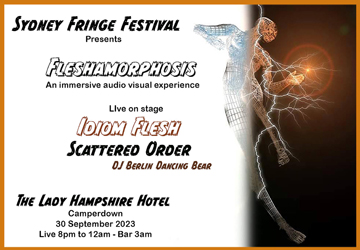 ...........................
U.S. compilation album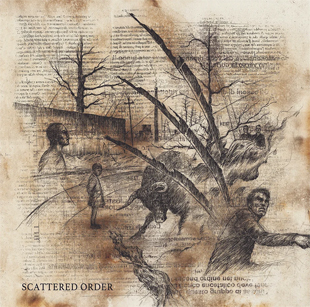 Artefacts from the fuzz mines the U.S. compilation LP is now out on Sleepers Records. This is a fabulous selection of tracks and a great intoduction to the band.
Track list - Heat, Must reach the control panel, Messing with planets, Frequency, KO OK, Full Metal Rubic, Kapt Kurbain, Where is this island of yours?
Vinyl available from Sleepers Records
...........................
New album PRANG out now
PRANG the new album from Scattered Order has now been released.
PRANG is the remix album where Mitch Jones completely rebuilds the previous albums, Everything happened in the beginning and Where is the windy gun? The end result is an aural blast that will definitely blow any cobwebs away. It is on the band's Rather be Vinyl label.
You can get the cassette/digital at bandcamp
...........................

Scattered Order on Facebook
Scattered Order on bandcamp
Welcome to the Institute of Prat Culture
.... built as a sort of reference point for information about Scattered Order, a noise making band from Sydney, Australia, who began their post punk assault on listeners in 1979. Delve into the musical footnotes, relive the heady days of youth before tinnitus set in, or just laugh at the pictures...

A lugholes epic
The whole nail-biting saga is recounted in HISTORY

Noodlers and twiddlers
For detail on Scattered Order's family tree, see PERSONNEL

Wordy pictures
Not the prettiest band, so there's handbills as well, in the SCRAPBOOK